Taxi Transfers To and From Dublin Airport
Find Unbeatable Value Taxi Transfers


Getting To Dublin Airport By Taxi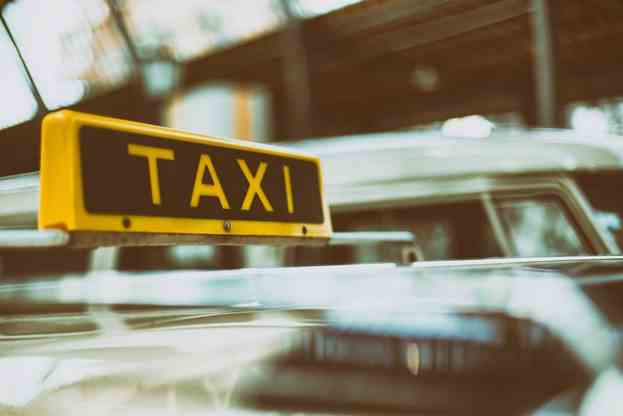 Dublin Airport is a large international airport serving the city of Dublin, in the Republic of Ireland, and is known by it's IATA code of DUB. The airport is among the busiest in Europe, with over 18 million passengers per year, and is also rated as the 17th busiest in the world for international traffic. It's location is approximately 10km, or 6.2 miles north of Dublin city, in Collinstown, which is part of the county of Fingal. Dublin taxis are available for passengers of the airport, and are a reliable means of transport. Buses are also available, but taxis can provide a quicker way to your next destination.
The airport is the headquarters for the airline companies of Aer Lingus, Ryanair and Air Arann, and has two large terminal buildings from where all arrivals and departures are managed. The short-haul flights are operated to and from Terminal 1, while the long-haul flights are operated from Terminal 2. Aer Lingus, besides flights by Aer Lingus Regional, conducts their operations from Terminal 2. Although large, the terminals are quite easy to navigate, and most facilities can be reached on foot. There is also seldom the need to transfer between the terminals, as both are well equipped with facilities. Dublin taxis can be found outside both Terminal 1 and Terminal 2, and are therefore a convenient option for transport for all passengers. There are signs which lead the way to the taxi ranks from the arrival halls, and a dispatcher is available at each area should you require further information.
Various taxi companies, such as Global Taxis, are permitted to offer their services from Dublin Airport. Passengers should only use official airport taxis, in order to avoid overcharging and problematic services. The taxis of the airport are always found in the taxi rank, however, if a taxi has been reserved in advance, it is possible to arrange a "meet and greet" service, whereby the driver will wait for you in the arrivals hall, and will usually have a sign with your name on it. Taxis at Dublin Airport are mostly always available, and a reservation is seldom required, but some prefer to organise their taxi in advance. The airport information offices can also provide assistance in regards to taxis, and may be able to call one for you should there be none available.
Airport taxis are available in various sizes, and should be vehicles in a generally good condition. The usual vehicles are able to seat four, and perhaps even five passengers, and the larger vehicles could accommodate more. Larger taxis are more expensive to hire. Taxis may also provide special services for passengers with reduced mobility challenges, and for passengers in wheelchairs. Special cars which can accommodate the needs of such passengers may need to be hired in advance.
Passengers have the right to engage in taxi journeys of up to thirty kilometers, and there should be a meter in the vehicle that records the kilometers traveled. The taxi fare is then calculated accordingly. Passengers are also entitled to a receipt for their payment, which is printed by the taximeter, and a vehicle that is clean and in good condition. Licensed taxis are required to display passenger rights information and fare information in the front and back of the vehicle. Their driver identification card should be clearly visible to the customer as well. If the customer has any complaints regarding the taxi services, which could include the cleanliness of the vehicle, the conduct of the driver or the fare charged for the journey, the applicable fees should be paid, and a printed receipt should be obtained. A formal complaint can then be made that will be investigated by the Commission for Taxi Regulation. Complaint forms can be requested from the National Transport Authority Information line, at 0761064000, or further information can be found online at http://www.taxiregulation.nationaltransport.ie.
Passengers are advised to discuss the fare for their journey with the taxi driver before leaving Dublin Airport, and to find out if there will be any additional charges. Sometimes small fees are taken for luggage loaded, more than four adult passengers and for animals transported in the vehicle. The taxi fare will also be more expensive at later hours in the evenings, and on certain days of the week. Travel on Sundays and public holidays are generally more expensive. A trip from the airport to the city center, which is about a ten kilometer journey, will cost approximately 20.00 Euro. This is only an estimation, as prices could vary according to the location of the final drop-off point, the time spent waiting in traffic, and the type of taxi hired. The price mentioned includes the price of the first kilometer (4.00 Euro) that is more than subsequent kilometers traveled and about 3.30 Euro for time waiting in traffic. Taxis fares to other locations can be calculated online at https://www.worldtaximeter.com/dublin.
By taxi is also a convenient way for departing passengers to reach the airport, and they will be dropped of by the taxi on the forecourt, directly outside either Terminal 1 or Terminal 2. A taxi can be called to fetch you from any location, or they can be found at railway stations and busy public areas in the city. In Dublin, there are now over 12,000 conventional taxis in service, and around 1,200 hackney cabs available. Hackney cabs are London-style taxis that are cheaper than ordinary taxis, but they only travel certain main routes of the cities. They are also not licensed to provide transport to and from airport locations.
Dublin taxis are a quick and convenient form of transport, and the majority of passengers find their services to be more than adequate
Taxi fares to & from Dublin Airport (DUB)
Taxi Transfer Customer Reviews
Available Transfer Options