Seat Car Rentals at Dublin Airport
UNBEATABLE VALUE CAR RENTAL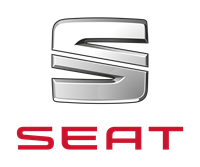 Seat - Dublin Airport
check_circle
10 Seat car rental quotations searched.
Popular Seat models to rent:
About Seat Rental Cars at Dublin Airport
For the discerning business traveler or the adventurous leisure tourist, the brand of Seat provides a unique blend of performance, comfort, and style. Born and bred in Spain, Seat is a car manufacturer that has made a name for itself through its commitment to producing vehicles that are both stylish and functional. Through their dedication to design innovation, meticulous craftsmanship, and a deep understanding of the driving experience, Seat has become a brand synonymous with quality and satisfaction.
The Perfect Blend of Sportiness and Comfort: The Seat Leon Estate
Whether it's for a high-stakes business meeting or a tranquil Irish countryside getaway, the Seat Leon Estate is a perfect choice for those seeking a dynamic, yet comfortable drive in Dublin. Offered by AVIS and PAYLESS, this model combines a sporty aesthetic with a spacious interior, making it the ideal vehicle for both business and leisure travelers.
The Leon Estate stands out with its sleek lines and dynamic form, making it an eye-catching presence on the road. On the inside, it offers a surprisingly roomy interior, with ample space for luggage—perfect for long trips exploring Dublin's picturesque landscapes or for transporting presentation materials to your next business meeting. The Leon Estate also boasts a range of advanced safety and comfort features, including adaptive cruise control, lane assist, and a top-of-the-line infotainment system.
In keeping with Seat's commitment to sustainability, the Leon Estate is also available with eco-friendly engine options. Its TGI model, for example, runs on compressed natural gas (CNG), reducing CO2 emissions without sacrificing performance. So, for those looking for unbeatable Dublin Airport Car Rental prices and a vehicle that aligns with their eco-conscious values, the Leon Estate is an excellent choice.
So, whether it's the bustling city streets or the winding country roads of Dublin, the Seat Leon Estate, with its blend of sportiness, comfort, and eco-friendly options, is your perfect companion for the journey.
Seat Vehicle Rentals by Group Available at Dublin Airport
Which Car Rental Companies Offer Rental of Seat Cars from Dublin Airport?
Seat Vehicle Rental at Dublin Airport - FAQ
question_answer Which car rental companies offer Seat car rentals at Dublin Airport?
question_answer Which car rental company at Dublin Airport offers the cheapest Seat car rentals?
question_answer Which manual/stick shift Seat cars are available to rent at Dublin Airport?
The following manual/stick shift Seat cars are available to rent at Dublin Airport:
Seat Leon Estate
Alternative Car Brands Available to Rent at Dublin Airport
We have 83 different types of vehicles from 19 manufacturers provided by 16 car rental companies at Dublin Airport.
eco
Want to drive something eco-friendly on holiday?